Event Host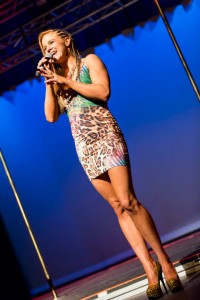 Suzie Q is available as an MC and event host. She was the host of Sexpo around Australia alongside comedian Russell Gilbert for 5 years and is the current host of Sexpo in South Africa. She specialises in hosting pole and exotic events including Miss Nude Sydney, Miss Nude NSW and Miss Nude Australia as well as other pole industry events including the West Australian Pole Performance Showcase, Miss Pole Dance Victoria, Miss Pole Dance ACT, the QLD Pole Championships, The Australian Pole Championships, PoleCandy as well as numerous other state and national pole events.
It is her unique blend of pole experience, behind the scenes insights and extensive knowledge of "Cat Facts" that makes her singularly suited to guide and entertain you through any pole event.
For bookings and enquiries, please contact us.