Emma – the Yogini
Emma Corbett – Yoga teacher at The Heart of Yoga
Worldwide Yoga retreats that brings you closer to the heart of yoga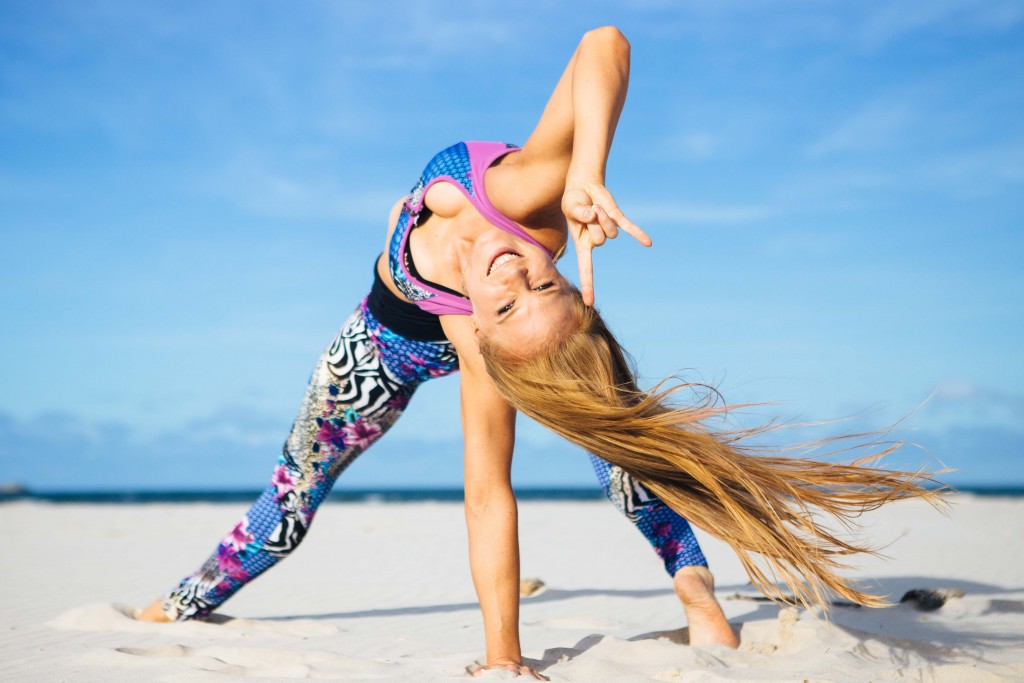 Emma Corbett (aka Suzie Q) is a Yoga, Meditation and Mindfulness teacher.
She began yoga with her father at age 12 – however always left before Savasana because she "didn't have time".
Growing increasingly stressed managing multiple businesses as well as her performing career as 'Suzie', Emma became drawn to Buddhist philosophy and Mindfulness as an antidote to her endless "busy-ness".
Now dedicated to "Being More" and "Doing Less" she has completed Yoga Teacher Trainings in Purna Yoga (Byron Yoga Centre), Rocket Yoga (Yoga ah, Ohio), Yin Yoga (Essence of Living) and Yoga Nidra (Sukawati Yoga School, Bali). She has presented at the Evolve Yoga Festival in Byron Bay, Leisure Industry Week in Birmingham, IDEA in Los Angeles and Filex in Sydney and is a regular guest instructor at the H2O Yoga and Meditation Centre on Gili Air and Bali Silent Retreat as well as a Facilitator with Mindfulness Works Australia.
Read more about Emma here and her teaching schedule here
---

Upcoming Yoga Retreats:
---
Yoga Retreat at Greenstones on Flatön, Sweden, 5-12 August, 2017
Our August 2017 "Heart of Yoga" retreat will be held at Greenstones, on Flatön. Greenstones is an eco-friendly retreat centre set in the pristine coastal hinterland of the west coast archipelago of Sweden. The natural setting fosters a deeper connection to the natural world and to your true self. 
This is an opportunity to encounter parts of the yoga tradition not normally explored in a typical yoga class. You will be involved in a powerfully transformative full moon fire ceremony, be given your own personal sanskrit mantra and experience a gentle introduction to the art of noble silence for some parts of the retreat.
For more information and bookings click here
---
Urban Yoga Retreat in Lund Sweden, 28-30 July, 2017
Join like-minded souls for a three-day immersion into yogic philosophy.
Beginning on Friday evening, join us for a relaxing asana class to help you unwind from the week. This is followed by an uplifting kirtan – where you can sing, dance and let your heart shine as you energise yourself for the weekend. On Saturday morning join us for asana, meditation and pranayama as well as a discussion on Ayurveda and vegetarian lunch which is included in the cost of your retreat. On Sunday we will cover how to establish a personal practice and how to apply the principles of yogic philosophy to your everyday life
This is a time to truly connect with yourself. This Urban Retreat will not change your life – but rather give you the tools to change the way you look at, and interact with, your life. Take this time for yourself to learn a new way of being.
For more information and bookings click here
---
Yoga workshop week in Lund Sweden, 21-28 August, 2017
Welcome to a week full of exciting, challenging workshops:
Explore Pranayama, Yoga Nidra and Meditation
Learn more about Ayurveda and your own constitution
Challenge yourself with an Inversions and Arm Balances session
Experience the Yin/Yang of yoga with a Vinyasa and Yin yoga experience
Bring lightness, fun and trust yo your practice with Acro yoga
For more advanced practitioners try out Rocket Yoga – a fast-paced Ashtanga-based class.
For more information and bookings click here
---